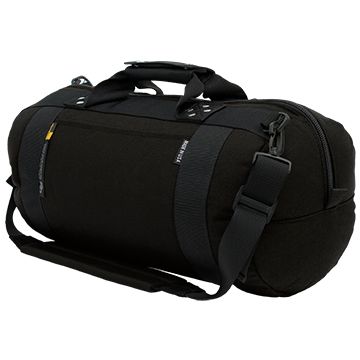 Club Glove Gear Bag
The multitasking carry-all...
(1.3 lbs) This premium, versatile bag is the ideal country club bag, airline carry-on or gym bag. Dual side pockets, one zippered. Made in USA. Limited lifetime warranty.
10" H x 16" W x 10" D • 36 linear inches
Single piece burst proof construction made with Invista™ Cordura® 1000 D water resistant nylon up to 3x stronger and lasts up to 5x longer than standard polyester
Reliable and durable YKK® zippers
Removable padded shoulder strap
Sturdy 2-piece integrated top handle
Integrates with Train Reaction™ (Patent Pending Ser#12/348,857)
Photos of every available colour not shown here. See clubglove.com for additional pictures of all available products. (The identical products are available in the Canadian marketplace.) Please note that some colour options seen on clubglove.com (if not listed as a drop-down option in the "Colour" choice above) may be special-order & may take additional time to receive in Canada and/or additional shipping charges, depending on the specific request. Please contact us at orders@teetogreen.ca for any additional details.

Reviews