Neoprene Premium Iron Covers, 9-piece set, Standard Size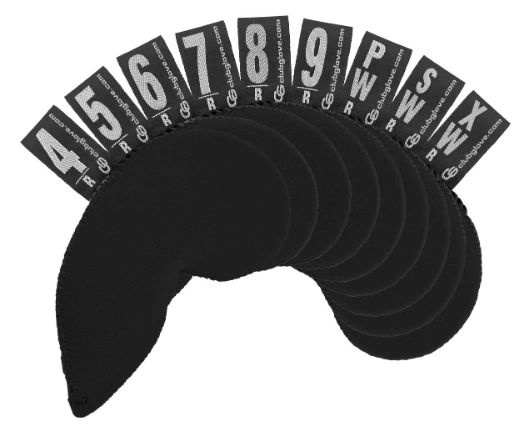 Neoprene Premium Iron Covers, 9-piece set, Standard Size
Perfect custom fit...!
Iron covers perform best when they are properly sized for your specific clubs. These neoprene iron covers have been custom fit to the most widely used irons in golf for the ultimate in protection during play or travel.
Extra thick, premium, water resistant material, soft and pliable in all weather conditions
Fits all irons - left or right-handed; easy on & off design
Fits comfortably in your pocket
Hand glued and stitched
Club head and hosel protection
Please note that some colour options seen on clubglove.com (if not listed as a drop-down option in the "Colour" choice above) may be special-order & may take additional time to receive in Canada and/or additional shipping charges, depending on the specific request.  
Please contact us at orders@teetogreen.ca for any additional details.  

Reviews